Composite/Compose-it is my Master's thesis EOY project. My thinking was around the role of the graphic designer in the design and delivery of the (raw) information to the public.
Is he objective or adding his own judgment to the information ? etc. Could he give young people the urge to read information?

Master's thesis
Composite/Compose-it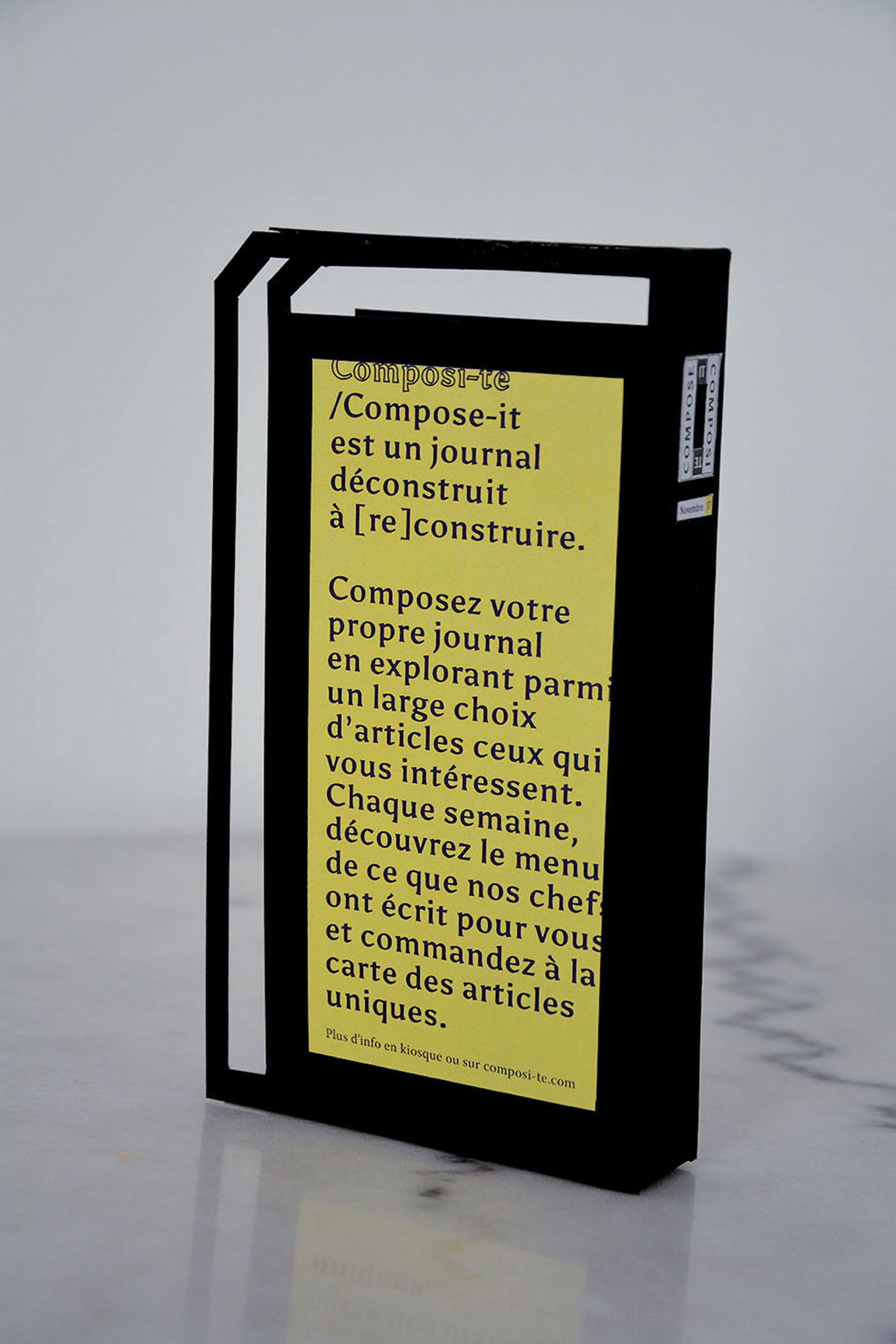 Composite/Compose-it is a new kind of media.
It is a disconstructed newspaper that the reader need to re-constructe.
He will compose its own journal exploring a large range of individual articles "at the menu".
Each domain and thematic of information has its own design in order to help the reader to reach the information of his interest. Therefore, the reader can create a unique newspaper with the articles of his choice.